Do you live in a town where it rarely snows on Christmas Day?  I do.  Out of my 25 years on Earth, I think I have only seen snow 3-4 times on Christmas Day…if that.
If you want to have a true White Christmas, escape to one of these cities….
SALZBURG, AUSTRIA

Travel Guides 101
Escape to the Austrian Alps! Be sure to walk around the beautiful area of Old Town in Salzburg. You can find tons of Christmas markets, cafes, and cobblestone streets. I also invite you to spend a day traveling north to Oberndorf – the town where "Silent Night" was written and composed. If you would rather stay in Salzburg, there is a "Silent Night" museum dedicated to the history of one of the most popular Christmas carols.
OSLO, NORWAY

Kashif-Ali
I have only visited this city in the summer, so I can only imagine this winter wonderland in December. There are many ski resorts to travel to by train from this city. You can even speed down a 2 kilometer toboggan run. I highly recommend that you go to the Holmenkollen Ski Museum and Tower. The museum offers over 4,000 years of ski history. The panoramic views of Oslo from the observation deck are to die for! Holmenkollen also hosts the World Cup Nordic skiing events every year.
ST. MORITZ, SWITZERLAND

Carrier.co.uk
Be prepared to have your wallets out, for this town is the known as the "playground of the rich and famous." St. Moritz is the oldest winter holiday destination in the world. Prices rise quite high during the holiday season. Just like the rest of the cities on this list, St. Moritz has breathtaking views of winter scenery.
CHICAGO, ILLINOIS, USA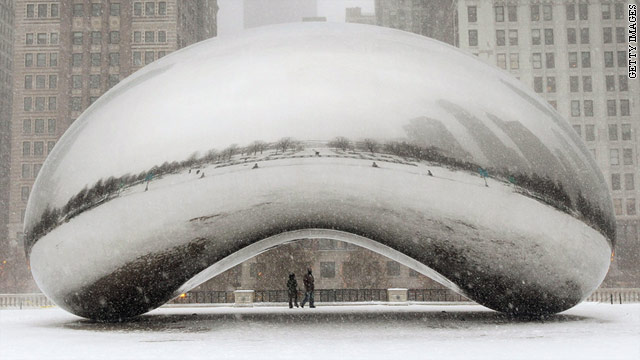 For the city lovers out there, Chicago usually has a 50% chance of snow on Christmas. Visitors can ice skate on Wrigley field, and walk along historic Wells Street in Old Town. Even though Chicago winters can be harsh, you can take a break from the cold by going to one of the many museums or Broadway shows this city has to offer.
PRAGUE, CZECH REPUBLIC

Dream Plango
Evening concerts and markets are a must while visiting the beautiful city of Prague. If you happen to be in Prague after Christmas, you can watch the Three Kings Procession that ends with a live nativity scene in Prague Loreto. If you start your trip early, you can find Mikulas, the Czech St. Nick, roaming Old Town Square with an angel and a devil giving out goodies on Dec 5.
MONTREAL, CANADA

Photo Traces
Travel to Quebec for a snowy experience in Montreal. This is one of the few cities where visitors can ice skate, ski cross-country, ice fish, and ride snowmobiles…all within city limits. Sip on vodka hot chocolate in the Snow Village. End your day by a fireplace in one of the trendy cafes in the Plateau neighborhood of Montreal.
ASPEN, COLORADO, USA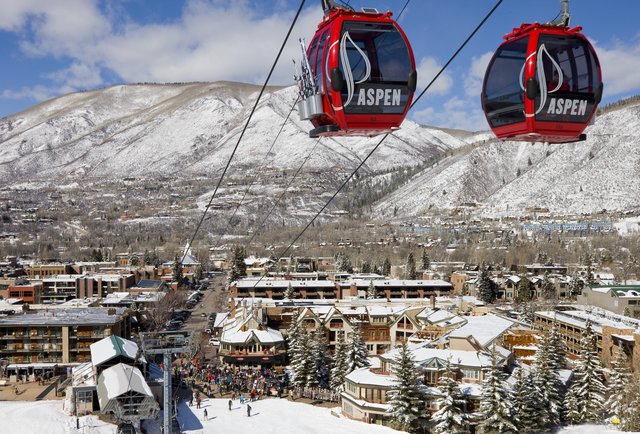 Thrillist
Head over to the Rocky Mountains in western America for a wonderful white Christmas experience. From cross-country skiing, ice fishing, and snowmobiling, to nightlife and theater performances, Aspen will not disappoint you! This is a favorite for many Americans, especially those who live on the west coast.